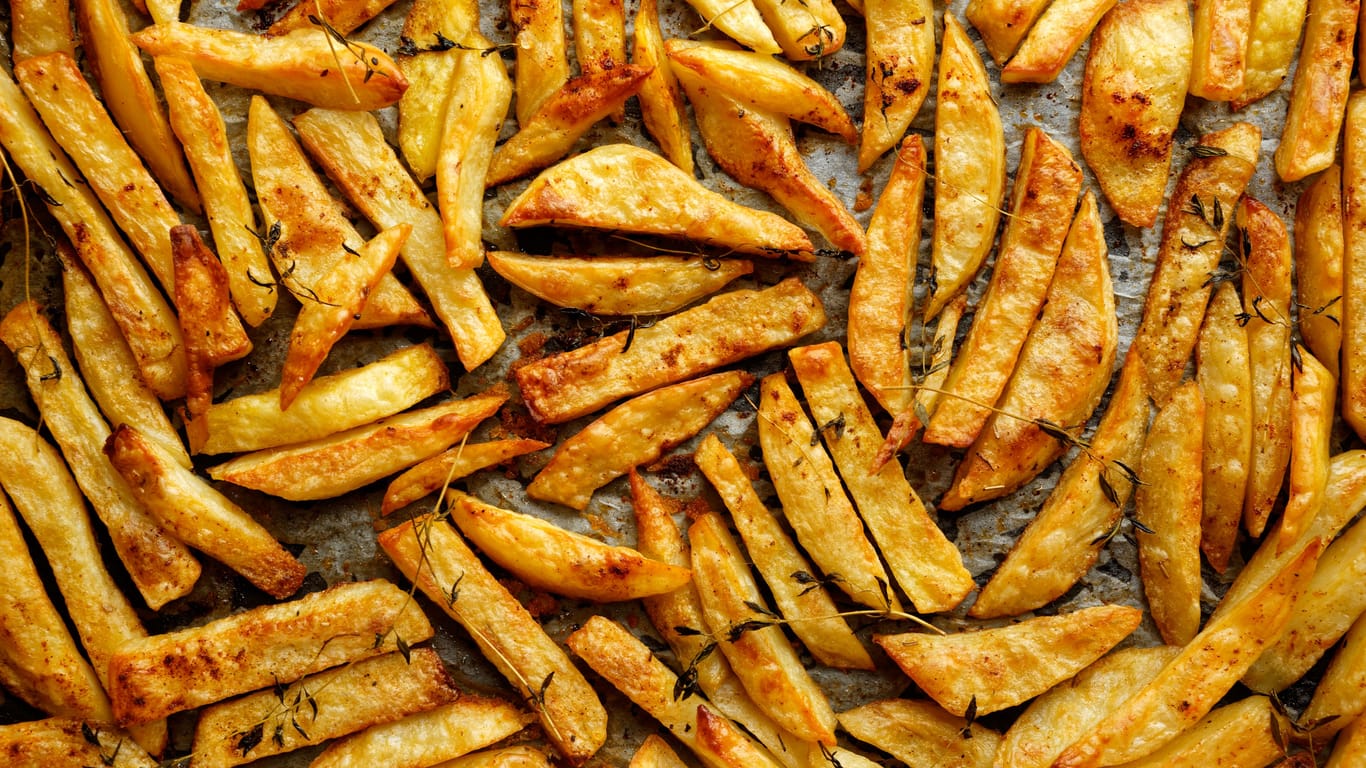 French fries. Preparation is important so that the potato sticks do not become soggy. (Source: zi3000/Getty Images)
French fries taste best when they are really crispy on the outside and soft on the inside. Many people use the deep fryer for this. That's not necessary.
They are one of the most popular side dishes: French fries. Potato sticks end up on your plate not only in restaurants or fast food joints, but also at home – both homemade and frozen. There are a few simple tricks to ensure that they taste just as good and are crispy – without any oil at all.
Crispy fries from the oven
Frozen fries should be thawed before cooking. This allows excess water to escape from the potato sticks. If the fries are put into the oven frozen, water vapor is created. The humidity in the oven increases and the fries don't get as crispy.
Both homemade and frozen French fries become crispier when you spray them with a little salt water.
To do this, simply dissolve one to two teaspoons of salt in about 150 milliliters of water and pour the mixture into a spray bottle.
Spread the fries on the baking sheet and sprinkle them with the salt water.
Now simply bake until golden brown as directed by the manufacturer and enjoy.
Attention: If you spray the salt water, you should sprinkle the fries with less salt after baking.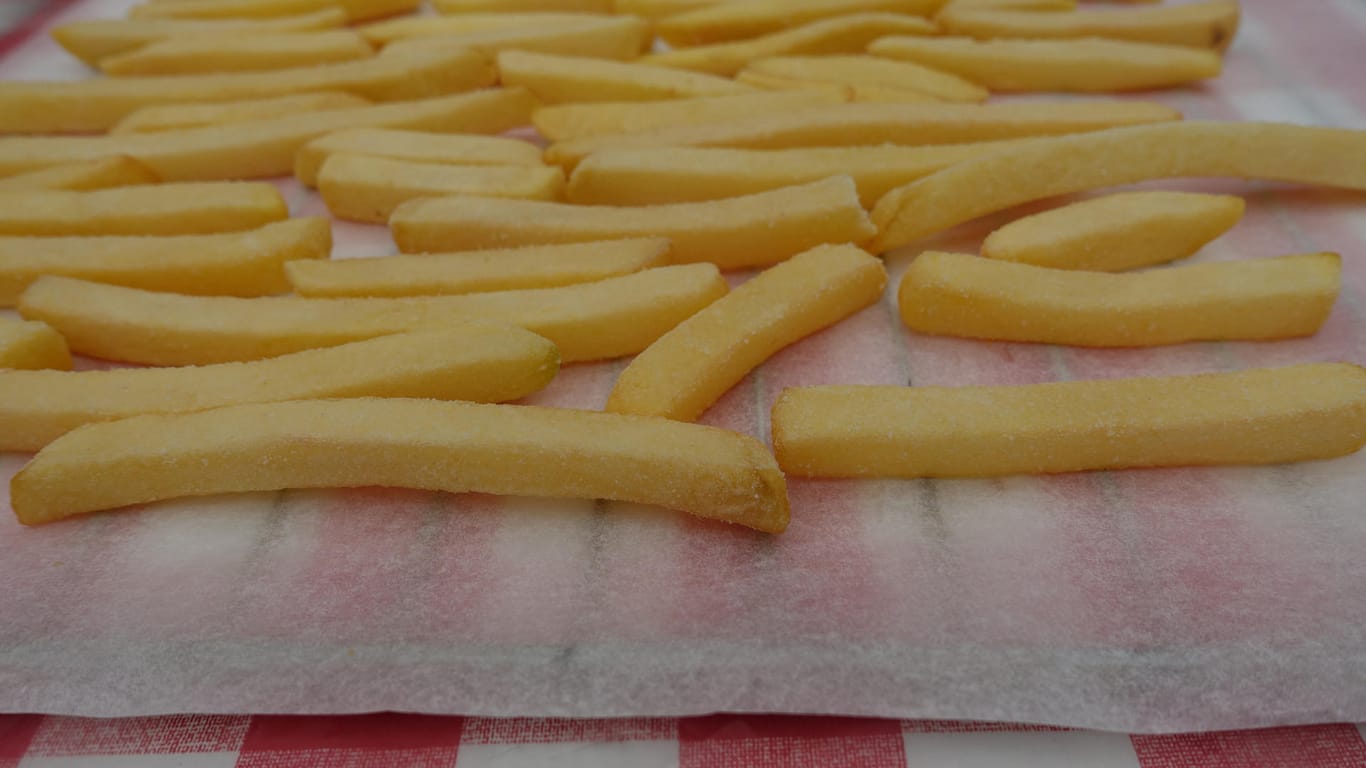 Stiftung Warentest recommends using the rack and not the baking tray to prepare French fries . This prevents "incrustations with increased acrylamide levels".
The fries should have enough space on the baking tray or rack. This allows the heat to cook the fries evenly on all sides.
If you spread fat on the fries before baking, you should remove it with a kitchen paper after cooking. If the oil remains on the surface, it can soften it.
Crisper fries from the deep fryer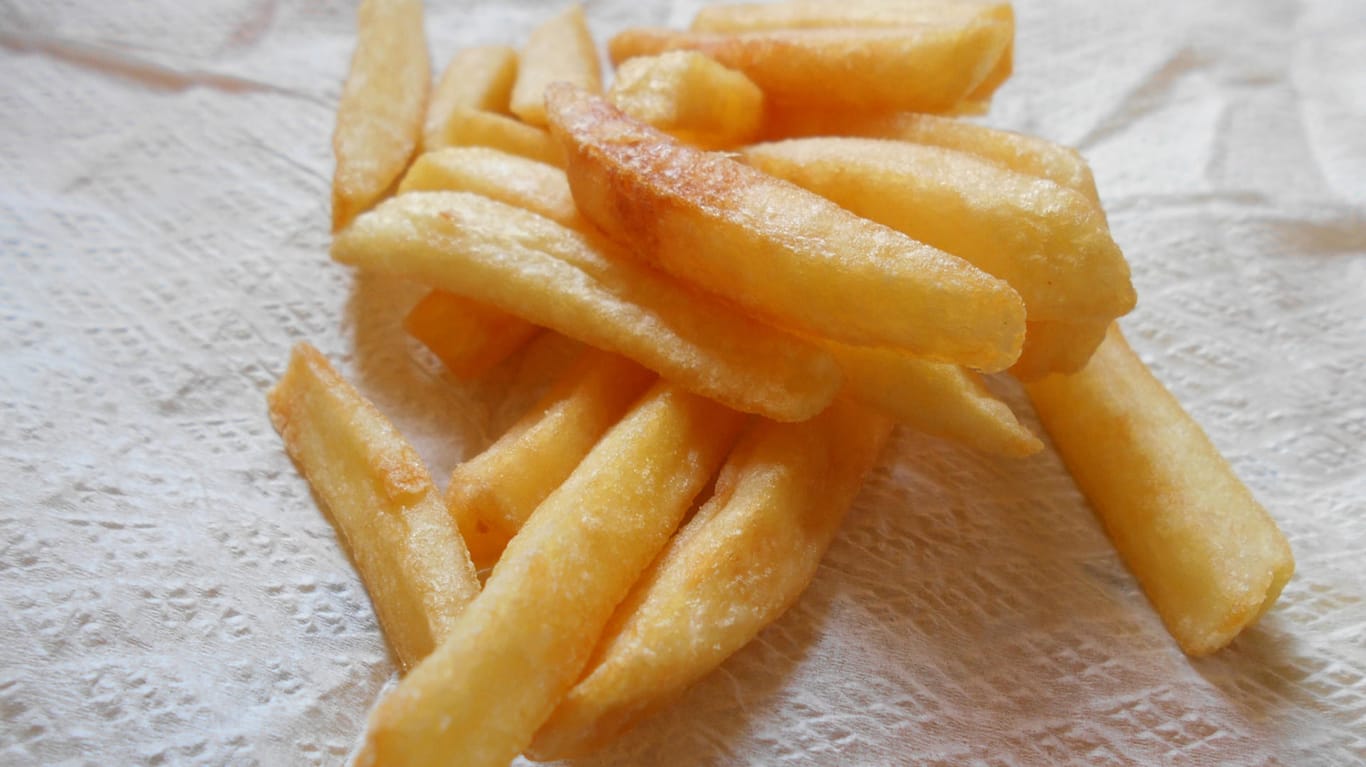 Of course, if you're a fan of fries fried in fat, you can still use your deep fryer. However, there is also the possibility that the potato sticks will become limp and not crispy. How do you prevent this? Very easy with two tricks:
1st trick: Cook the fries in hot vinegar water before actually frying. The vinegar preserves the structure of the potato sticks so that they do not fall apart when fried.
2nd trick: French fries should be fried twice. To do this, put the potato sticks in the deep fryer at 140 degrees, cook them briefly and take them out again as soon as they are golden yellow. Once the fries have cooled slightly, put them back in the deep fryer. This time, however, at 175 degrees. There they are then cooked until they have reached the desired color and consistency.
3rd trick: After frying, excess oil should be removed with a kitchen paper towel. If the oil remains on the surface, it can soften it.