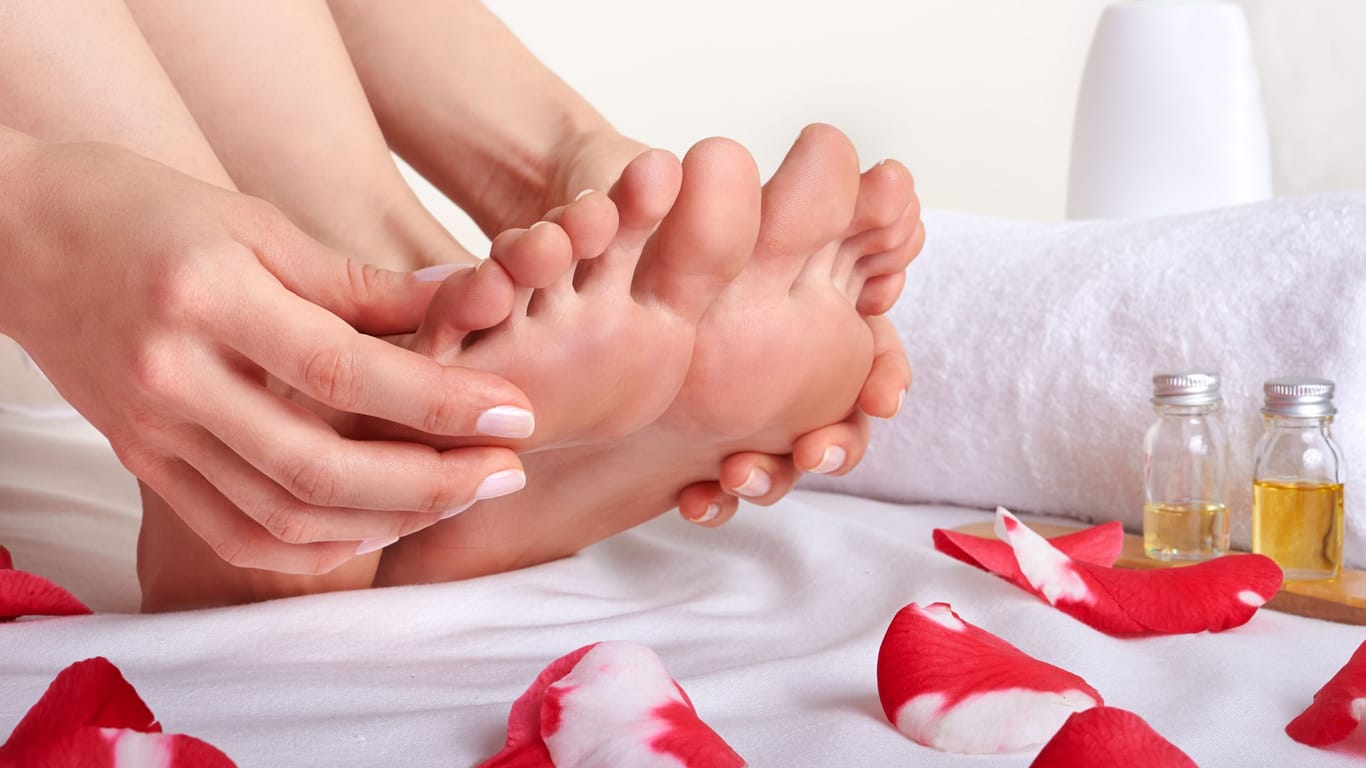 Always remove your calluses gently to avoid injury.
Many people struggle with thick calluses on their feet. Home remedies and special aids will help you get them under control.
Thick calluses on the feet are uncomfortable and don't look good either. With regular care you can keep the skin supple and avoid discomfort. Whether with home remedies or special creams and devices – we will show you how to get your feet back in shape.
Home remedies for calluses
Baking soda is a popular home remedy for removing calluses. A foot bath solution with three tablespoons of baking soda in one liter of warm water gently loosens the upper layer of the calluses. After about 15 minutes in the baking soda bath, you can gently remove the softened callus with a fine foot file.
Special callus creams with ingredients such as urea help to soften the calluses and reduce them in the long term. Apply the cream regularly to the affected areas and use a foot file to carefully remove the calluses.
Electric callus planers are a good choice for efficient callus removal. Such devices are easy to use and offer a quick solution to removing thick calluses. Make sure that the intensity of the planer can be adjusted to adapt the treatment to your needs.
Manual callus planers are effective and precise to use, but require a steady hand and some practice.
After callus removal, it is important to continue to take good care of your feet. Regular use of moisturizing creams and wearing comfortable shoes support the health of your feet and prevent calluses from forming again.There are also professional treatments for serious callus problems, such as medical foot care in a podiatry practice. Podiatrists are experts who have in-depth knowledge and special tools to effectively remove stubborn calluses and prevent further foot problems. You can also professionally treat high-risk patients such as diabetics.