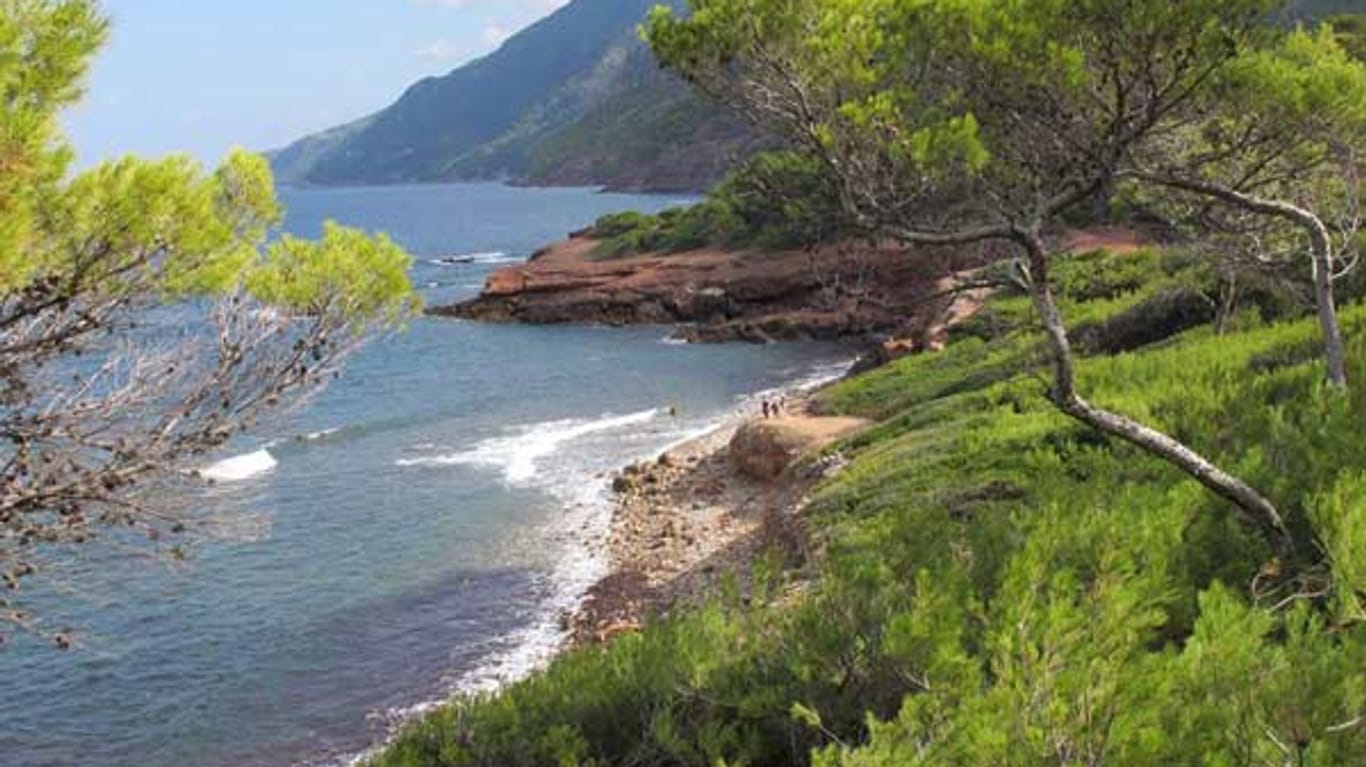 Coast of the Serra de Tramuntana: A new marine protected area could be created here. (Source: Tom Gebhardt/dpa-tmn-bilder)
Mallorca is considered the Germans' favorite island. Here you will find the latest news from the island, which is also known as the 17th federal state.
++ Environmental protection: Will there soon be a new marine protected area on Mallorca? (October 27, 2023) ++
Maybe Mallorca will soon get a new marine protected area. It is to be built on the coast of the Serra de Tramuntana. However, that still depends on whether the socialists and the left-wing Sumar party agree to form a government. This is reported by the "Mallorca Zeitung".
The plan envisages the creation of a marine protected area of ​​around 5,000 hectares between Ses Puntes in Sóller and Morro d'en Llobera in Escora, near Sa Calobra. In some cases, fishing should be completely banned here.
The project in the area is part of plans defined to "protect and restore the environment". Regions that are severely affected by climate change are particularly affected . The origin of the plans goes back to 2008.
There are currently two marine protected areas in Mallorca, one in the Parc Natural de Llevant and the other around the island of Sa Dragonera.
++ This ticker has been relaunched, older messages can be found here . ++
General information about Mallorca
Getting there: Most Mallorca vacationers land by plane in the capital Palma de Mallorca and from there spread out across the island. There are numerous connections from all major German airports, both from established airlines and from low-cost airlines. Due to the large number of offers, the flights are often very cheap, so it's worth comparing. A valid identity card is sufficient as an entry document.
Travel time: Beach vacationers mainly come in the hot summer months from mid-June to early September. In spring and autumn the island is ideal for active holidaymakers. In winter there are often cheap offers for long-term vacationers such as seniors. However, visitors outside the main season must expect infrastructure restrictions.