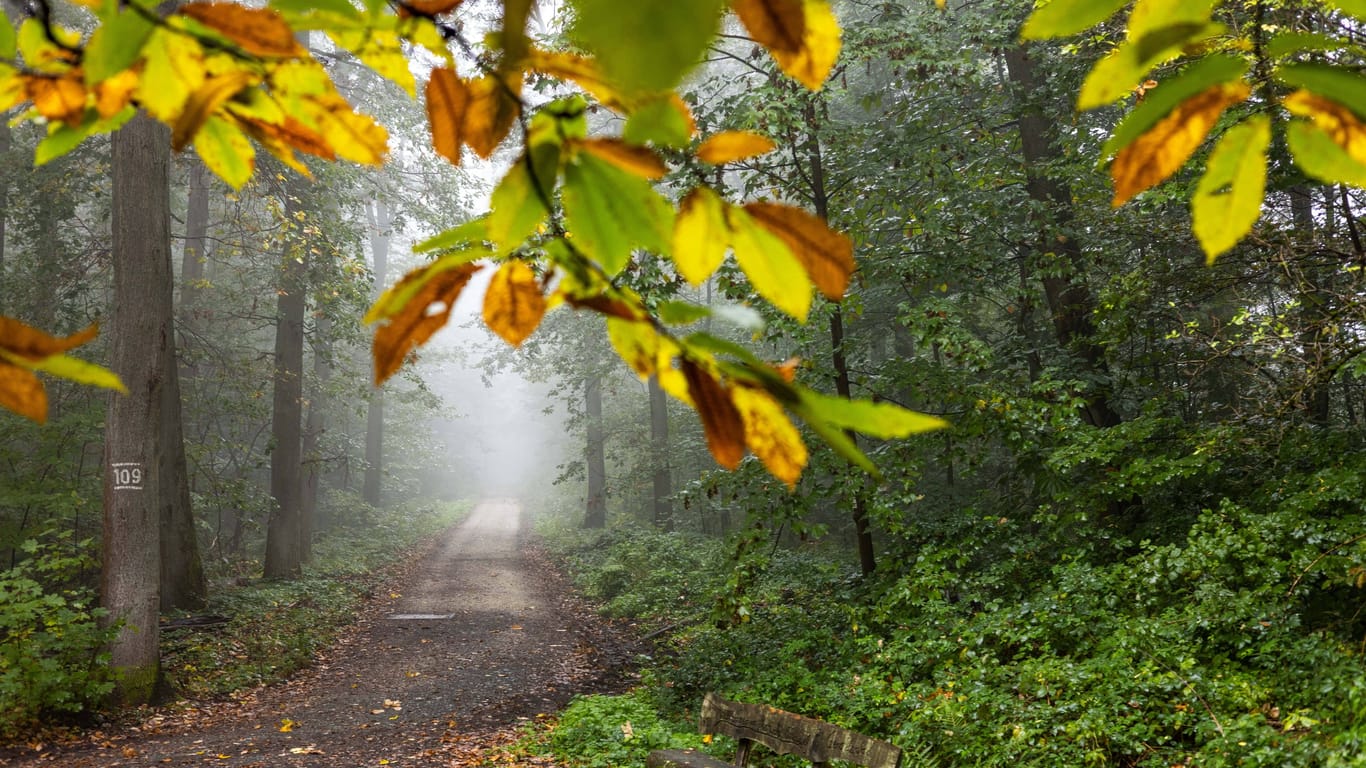 Cloudy autumn weather in the Taunus (symbolic image): Parts of Germany have to prepare for long-lasting rain at the weekend. (Source: IMAGO/Jan Eifert)
The weekend will be rainy almost across Germany. Flooding is even possible in parts. This is the weather forecast for the coming days.
Low pressure influence continues, resulting in persistent rain and strong winds. At the same time, warm air masses reach Germany , causing temperatures to reach mild values. In the Alps, foehn weather conditions even cause high temperatures to exceed 20 degrees.
Friday starts with gray and rainy weather in the southwest . Some rain also falls in the north at the beginning of the day. This will spread further to the northeast during the day and will be accompanied by showers and isolated thunderstorms. The wind will pick up from strong to stormy, especially in the southwestern and southern low mountain ranges and the Alps. The temperatures rise to around 10 degrees in the northeast, while in North Rhine-Westphalia to Bavaria it is 12 to 14 degrees, and along the Rhine it even reaches 15 or 16 degrees in places.
Severe weather: 

Is there a warning in effect for your region?

Temperatures: 

How warm or cold does it get where you live?

Rain radar: 

When does it rain where you live?
Rain continues to fall in the north and northeast overnight. A new area of ​​rain is emerging in the south and is moving rapidly eastward. Otherwise there will be dry phases with local fog or high fog. Temperatures drop to around 10 degrees in the southwest, while elsewhere it usually gets a few degrees cooler. In some low mountain areas the temperature can drop to a cool 5 degrees.
During the day on Saturday it will remain dry and sunny in the southeast, while the rest of the country will experience gray weather and further, mostly light rain. Heavier showers are also possible in the southwest in the afternoon. Temperatures rise to around 10 degrees in the northeast, while 17 to 18 degrees are possible in the south. The wind will become stronger again, especially in the southwest and south.On Sunday the foehn weather continues on the edge of the Alps, with temperatures exceeding 20 degrees. In the north it will be milder at around 15 degrees, but there will also be stormy winds, especially on the North Sea coast and in the high altitudes of the western low mountain ranges. Rain falls mainly in a narrow strip that stretches from Saarland through Rhineland-Palatinate to Hesse and moves northeast. Here, persistent rainfall can lead to larger amounts of rain, which could cause streams to overflow their banks.On Monday the foehn will continue on the edge of the Alps, but it will also become cloudier. The persistent rainfall in the areas mentioned may lead to local flooding of small bodies of water. The mild temperatures around 15 degrees continue into November, accompanied by further rainfall. Frost is not an issue.