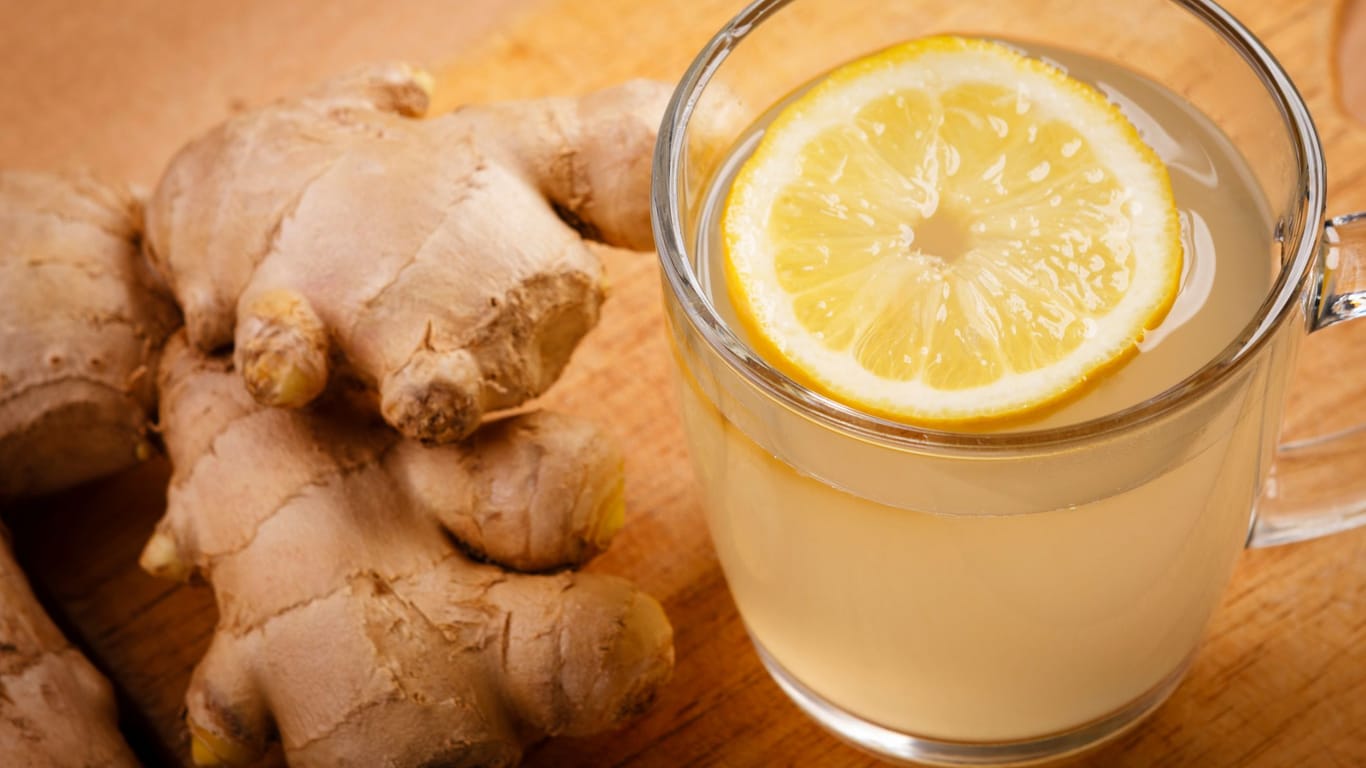 A hot lemon with fresh ginger has a soothing and warming effect on colds. (Source: letty17/Getty Images)
Ginger is not only popular as an Asian spice, but is also valued as a medicinal plant. The ingredients of the spicy tuber are said to provide relief from colds, pain and nausea.
When it comes to a sore throat and nausea, not everyone wants to resort to strong medication. You can often try ginger first. Because the tuber plant contains medicinally effective substances.
Ginger is therefore a popular remedy in natural medicine. However, many areas of application have not been sufficiently researched scientifically, but are based on experience in folk medicine.
Ginger: origin, growth and cultivation
Ginger or (Zingiber officinale) is a spice plant and grows in tropical regions as a leafy plant up to 1.50 meters high. The world's largest exporter of ginger is India with around 250,000 tons per year. Ginger is also grown and exported in Japan, China , Sri Lanka and South America.
Only the underground part of the ginger is used: the strong, branched root (rhizome). New plants can also be grown from it. However, due to the climatic conditions, this is not possible outdoors in this country.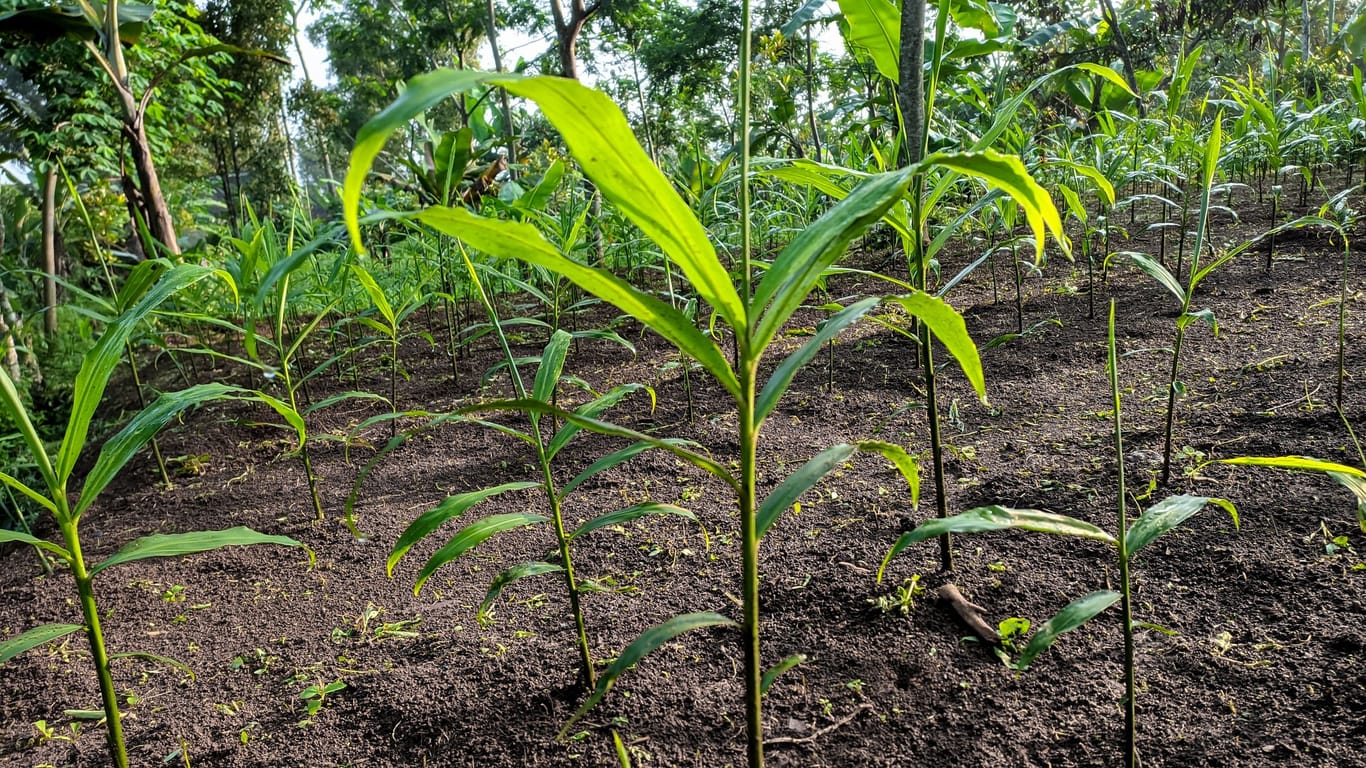 Long tradition as a medicinal plant
In traditional Chinese (TCM) and Indian medicine (Ayurveda), ginger has a tradition going back thousands of years and is used as a natural remedy for the following diseases and ailments:
A cold
Pains
nausea
travel sickness
migraine

What active ingredients does ginger contain?

The health-effective ingredients are found in the rootstock. This includes essential oil that contains the substances zingiberene, curcumen and beta-eudesmol.

The root also contains pungent substances such as gingerols and shogaols. They give the ginger its special fruity, spicy aroma. It also contains plenty of vitamin C, magnesium, calcium, potassium, sodium and phosphorus.

Ginger as a cold remedy

Ginger root has had an established place in traditional Chinese medicine for thousands of years. The tuber is the remedy of choice for colds and general susceptibility to infections, fever with chills and need for warmth.

Studies confirm that ginger has a certain effect against cold viruses. The test tube also showed that ingredients in ginger inhibit reactions that can trigger inflammation.

What is certain is that the pungent substances contained in ginger have a circulation-promoting effect. If you have chills or cold hands and feet, a cup of ginger tea can be very pleasant.

Ginger as an anti-nausea remedy

By stimulating the production of gastric juice, saliva and bile, ginger supports digestion . The tuber is also said to help with nausea, nausea and motion sickness. But here too the study situation is very sparse.

In a smaller study on seasickness, the symptoms decreased after taking ginger supplements. But based on this study, it cannot be said with certainty whether the effect is large enough for people to actually notice when traveling.

Pain-relieving effect is possible

Some research also suggests that ginger may provide minor relief from period pain. However, due to deficiencies in their implementation, these studies are only of limited significance.

It is believed that gingerol has an anti-inflammatory effect. In naturopathy, the tuber is also used to treat osteoarthritis and rheumatism .

Taking ginger: what should you pay attention to?

Ginger is available in its raw form as a tuber, ground, in capsules, as drops or oil and as a dietary supplement.

External use is possible with ginger oil. It is said to stimulate blood circulation and have a relaxing effect.

Side effects and contraindications

Pregnant women should consult their doctor about the effects of the root before consuming it. Because ginger can promote labor . The tuber is therefore also not suitable as a natural remedy for nausea in early pregnancy , especially since its effect on the unborn child has not been investigated.

If you have a sensitive stomach, it is also better to avoid ginger as it stimulates the production of stomach acid. This can lead to heartburn, belching and stomach pain. It is also believed that ginger interferes with blood clotting. Therefore, people with heart disease in particular should consult a doctor before consumption.

Prepare your own ginger tea and shot

Fresh ginger tea can be prepared quickly: thin slices of the bulb are boiled in hot water for ten minutes. Let it steep for at least five minutes and then enjoy warm.

The quickest way to prepare ginger shots is to use a juicer. You can also cut the ginger into small pieces and then puree them with the juice of a lemon. If that's too sour for you, you can add some honey or agave syrup to the shot. It will keep in the fridge for up to a week.

Growing ginger yourself: This is how it's done

If you want to grow ginger yourself, you can do so on the windowsill or in the greenhouse. To do this, buy a fresh tuber with buds in spring. These are cut off and placed in water overnight.

The next day, place the pieces bud-side up in a large pot with potting soil that you water daily. After a few months a plant will grow. If their leaves turn yellow, you can stop watering and dig the rhizome out of the ground. This is how you get fresh ginger.

A pinch of ginger gives pastries a spicy note. (Source: Mariha-kitchen/Getty Images)

Ginger as a kitchen spice

Ginger is very popular as a spice in the kitchen , both fresh and in dried form. The tuber adds a fruity spiciness to soups, meat and fish dishes. The spicy ingredient is particularly important in chutneys, wok dishes, curries and other Asian dishes