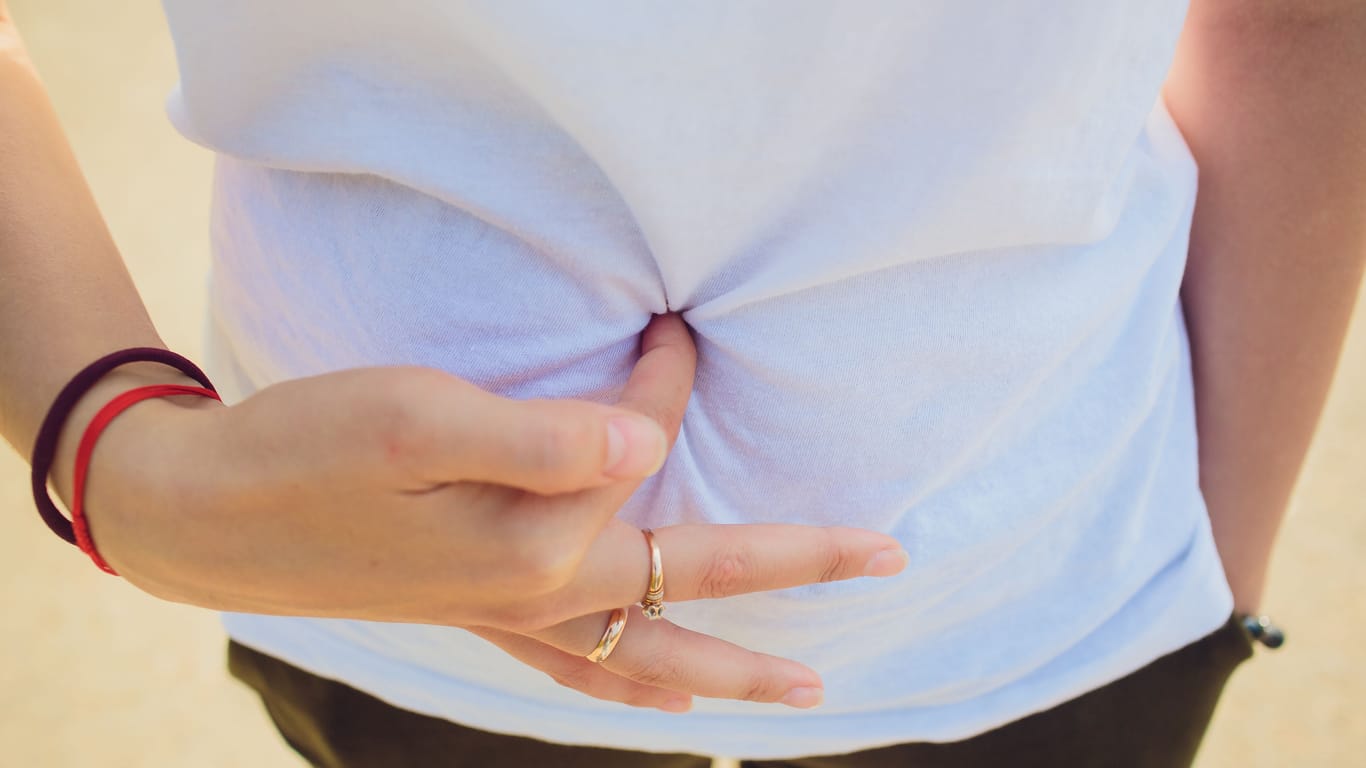 An umbilical hernia is not necessarily easy to recognize for laypeople. (Source: Vershinin/Getty Images)
While an umbilical hernia often resolves in babies, it is more likely to lead to complications in adults. How to recognize an umbilical hernia.
In the case of an umbilical hernia (umbilical hernia, hernia umbilicalis), tissue from the abdominal cavity bulges outwards through a weak point in the area of ​​the belly button. Depending on the extent of the hernia, fatty tissue, peritoneum or even entire loops of intestine can get into the hernial sac.
Babies are particularly often affected by an umbilical hernia. But teenagers and adults also get it. An umbilical hernia can often be seen or felt from the outside. Other symptoms can also indicate an umbilical hernia.